Alsou makes concerts not so often (last time – 10 years ago).
About pithiness of the performance of the singer it is difficult to talk, and here it is possible to tell many warm words about level of design and representation hardware.
We made laser show which has been combined with specially designed lighting.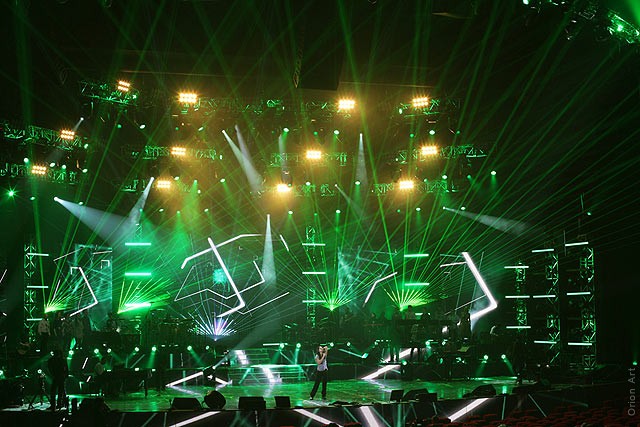 Spectators were lucky. Not often in Russia you can see the balanced light design, both on color gamma, on drawing, and on movement.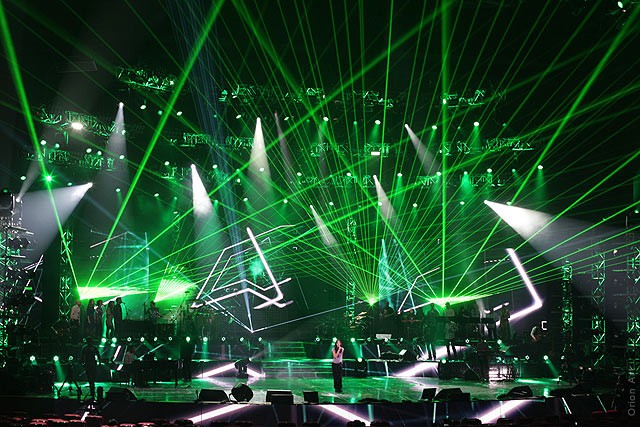 Laser show has been written specially for television shooting.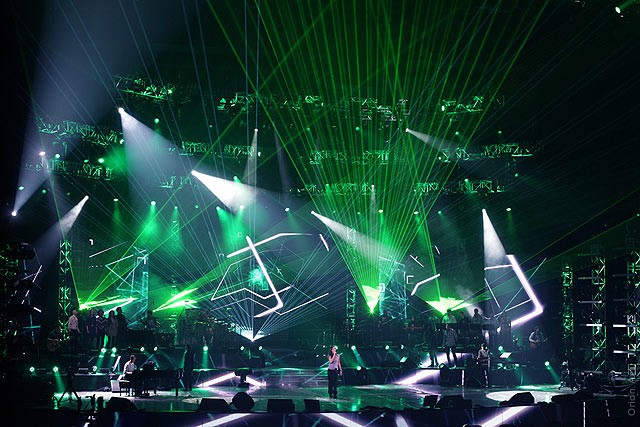 The resume.
The concert has been organized by Yan Abramov. It is necessary to note, that selection of the western technical performers was from the first ten of the world. In acknowledging to that – production manager of Baku Eurovision Anar Reybandi, the light designer №1 from Germany Jerry Appelt. It was very surprising.
From minuses – the strange attitude to the press.